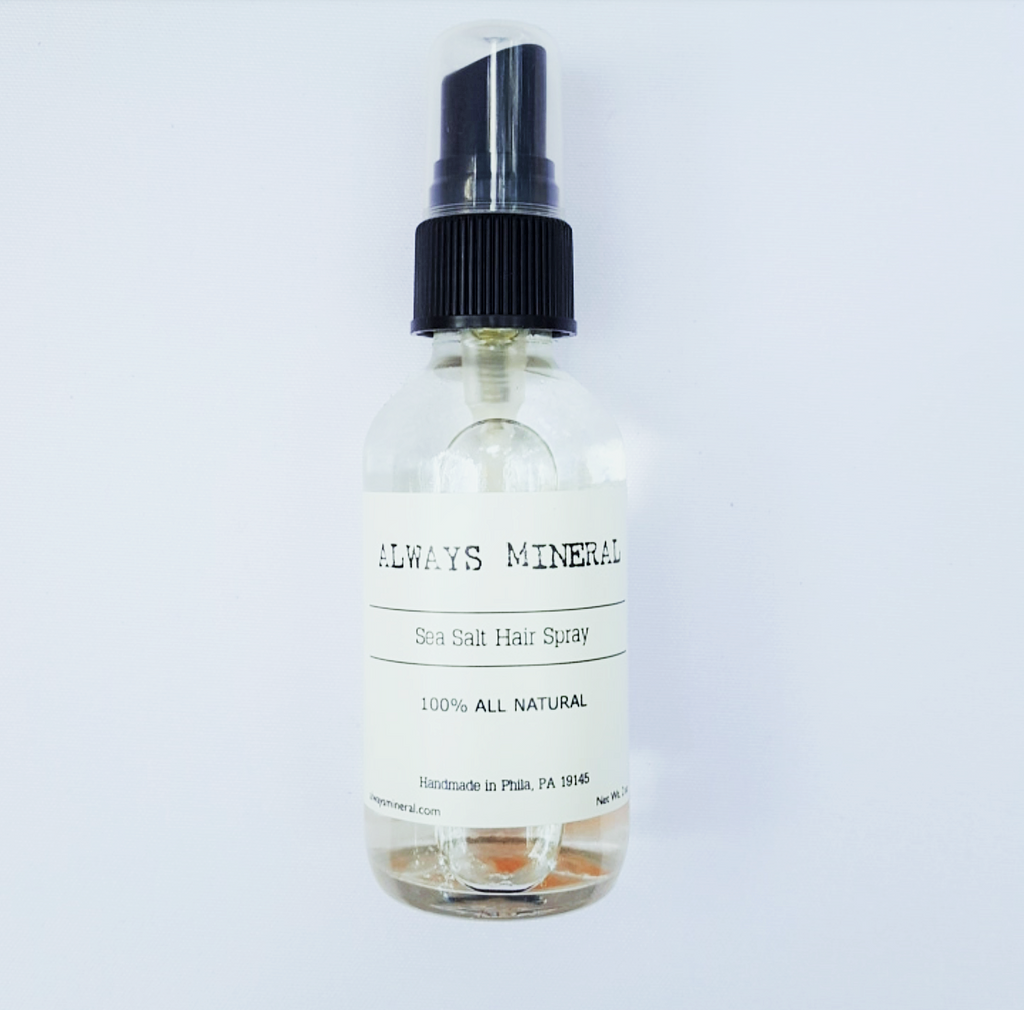 Sea Salt Hair Spray (4oz)
Formulated with Dead Sea Salt, Pink Himalayan Salt, and Epsom Salt for a diverse and concentrated salt blend, our Sea Salt Spray helps to give texture, body, and a light finish to all hair types.  Aloe Vera and Jojoba oil help to keep hair hydrated and soft.  Specially formulated to not weigh down, dry out, or stiffen hair.
TO USE:
To add texture to hair, or enhance natural curls: Spray damp hair and scrunch the length until desired look is achieved.
For "beach waves":  Apply spray to dry hair and scrunch the length until desired look is achieved. After spraying, leaving hair in a bun or braid until hair dries may provide more pronounced waves.
INGREDIENTS:
Distilled water, Aloe Barbadensis Miller (Aloe vera), Sodium chloride (Pink Himalayan salt, and Dead Sea salt), Magnesium sulfate (Epsom salt), glycerin, Simmondsia chinensis (Jojoba) oil, Lavandula (Lavender) oil, Salvia sclarea (Clary sage) oil.
-----------------------------------------------------------------------------------
The information listed above is descriptive of the ingredients used in the product. Always Mineral does not make claims regarding the benefits of any ingredients in the final product.
Please read our
Terms and Conditions
 prior to purchasing any product. By purchasing this product, you fully acknowledge that you have read and agree with the Always Mineral shop policies and disclaimer.
This listing is for a 4oz glass bottle of Sea Salt Hair Spray.