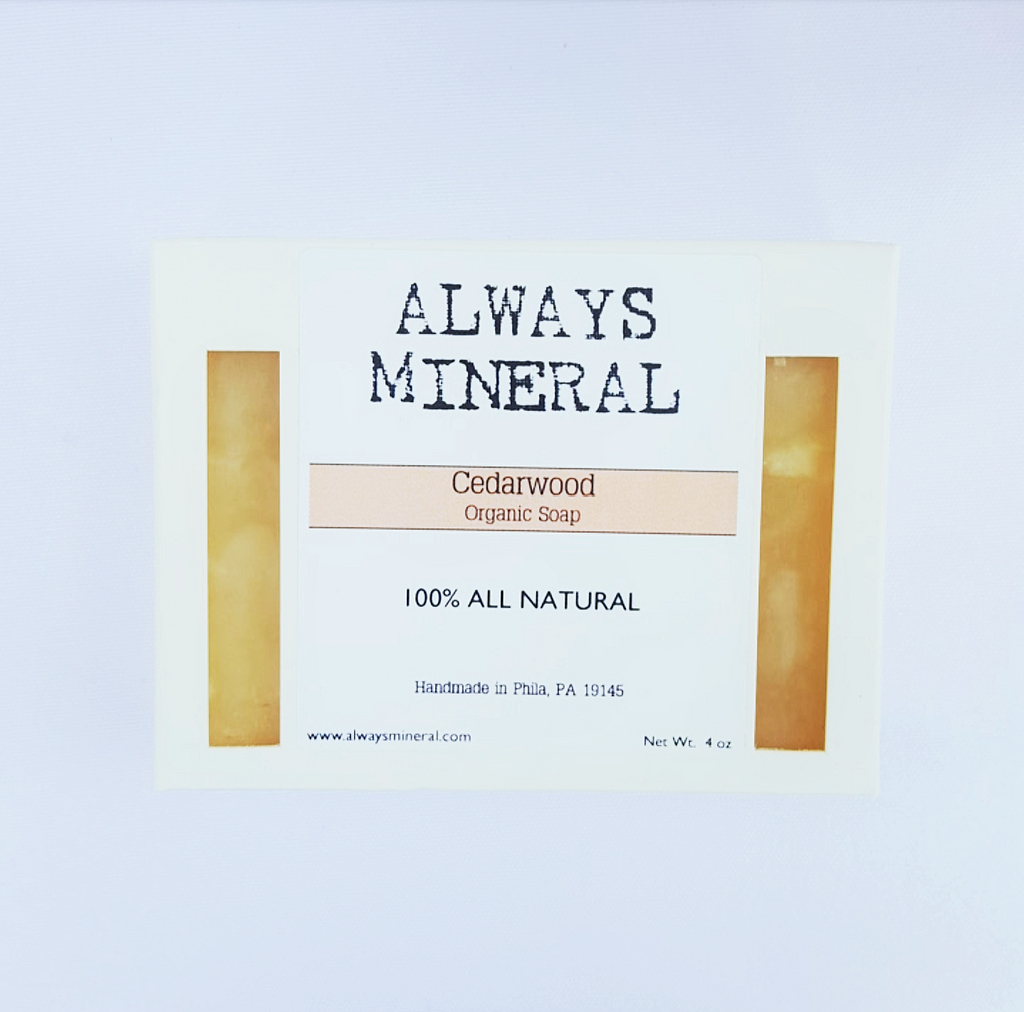 Organic Cedarwood Soap
Made with a high percentage of moisturizing organic extra virgin olive oil and cleansing organic/fair trade coconut oil, and scented with an all natural blend of essential oils, with Cedarwood base notes, and Rosemary and Basil top notes.
Our handmade soap is made without the harsh chemicals that are found in commercial soaps.  Instead, our soap has been specially formulated to gently cleanse the skin.
This bar of soap is it's natural soap color, no colorants are used.

INGREDIENTS:
Saponified oils of: organic olive oil, distilled water, organic coconut oil, Cedrus atlantica (cedarwood atlas) essential oil, Rosmarinus officinalis (rosemary) essential oil, Ocimum basilicum (basil) essential oil.
NOTE: We do not use artificial hardeners and/or stabilizers in our soap bars. To lengthen the life of all natural soap, keep dry between uses.  We highly recommend use of a draining soap dish and keeping away from direct streams of water.
Looking for a gift? Pair our soap with a matching lip balm.
-----------------------------------------------------------------------------------
Please read our Terms and Conditions
 prior to purchasing any product. By purchasing this product, you fully acknowledge that you have read and agree with the Always Mineral shop policies and disclaimer.
Due to the nature of handmade soap, there may be variation from batch to batch in the appearance of the finished product. All bars are hand-milled, hand-cut, and hand packaged. Slight variation in size and color is natural.
This listing is for one 4oz bar of soap.
The information listed above is descriptive of the ingredients used in the product.  Always Mineral does not make claims regarding the benefits of any ingredients in the final product.