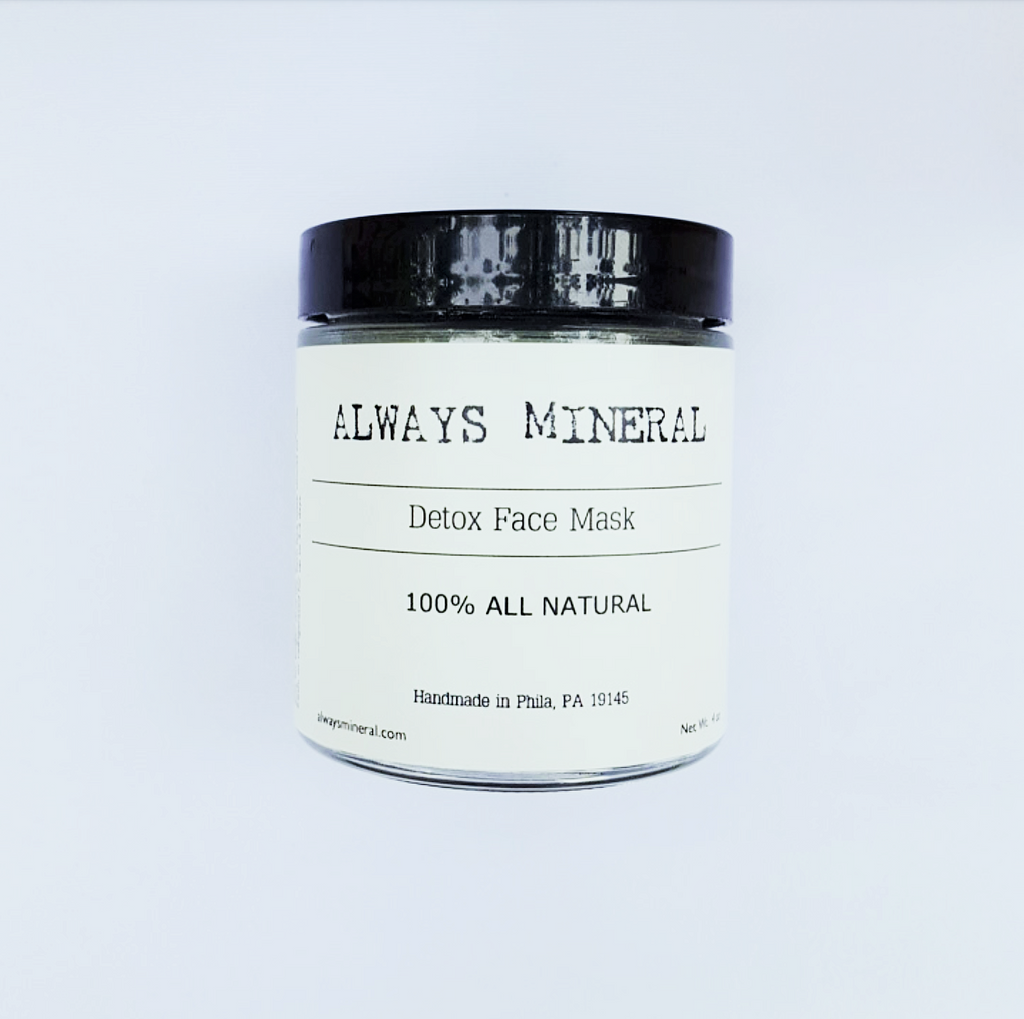 Charcoal Face Mask
Our Charcoal Face Mask is made with 100% natural ingredients made to draw toxins and impurities from the skin, and lightly exfoliate to remove any dry and dead skin cells, leaving you with soft, rejuvenated skin.
No artificial colors, fragrances, or preservatives. No fillers.
ACTIVATED CHARCOAL: Deep cleansing. Draws dirt, bacteria, and toxins to the skin's surface. Upon drying, the Activated Charcoal will absorb these toxins and impurities like a sponge, washing them away upon rinsing the mask off.
BENTONITE CLAY: Healing clay from the Earth. Gently exfoliates, while drawing out impurities within the skin, and absorbs toxins. Can reduce inflammation on the skin's surface. Helps to even out complexion and decongest the skin.
Especially great for oily or acne prone skin.
THE USE:
Mix a spoonful of powder with a few drops of water until a workable, thick paste is formed. Apply to face with fingers or applicator brush, keeping away from eye area. Let dry, then wash off with warm water.
If you have sensitive skin, please test this product on a small area of skin prior to using as a full facial mask. If irritation occurs, discontinue use.
For best results, follow this Face Mask with our nourishing Face Serum.
For a complete at home spa experience, use a face mask after steaming to open and cleanse pores- try our Botanical Facial Steam.
INGREDIENTS:
Activated Charcoal, Sodium montmorillonite (Bentonite clay), Melaleuca alternifoli (Tea tree) oil
-----------------------------------------------------------------------------------
The information listed above is descriptive of the ingredients used in the product. Always Mineral does not make claims regarding the benefits of any ingredients in the final product.
Please read our
Terms and Conditions
 prior to purchasing any product. By purchasing this product, you fully acknowledge that you have read and agree with the Always Mineral shop policies and disclaimer.
This listing is for a 3.5oz glass bottle filled with charcoal face mask.